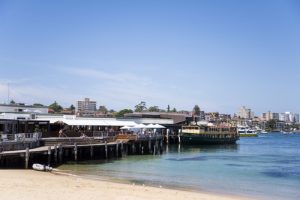 You probably have a website by now or if not you are seriously thinking it is about time that your business was given some extra help. So maybe it is time to contact some digital experts to get your business moving on the Northern Beaches of Sydney.
Northern Beaches website design experts CG Digital Services work closely with small to medium businesses located on the northern peninsula of Sydney – better known to locals as the "insular peninsula". Outsiders say we don't like to leave the area – as residents we all know why!
CG Digital Services has worked closely with the Warringah Chamber of Commerce to recently launch their revamped site that is now both easy to navigate and very user friendly. For examples of some of our other work:
The principals of CG Digital Services, Ken & Andrew are long time residents of the Northern Beaches of Sydney and have a firm understanding of the work, social & family commitments that the Peninsula lifestyle lends itself to. So our services are tailored to work around these priorities to keep pressure to a minimum. If you are in a hurry then we can keep pace with your requirements as well.
Contact us on 1300 968 960 for an obligation free consultation where we:
Gain an understanding of what you want your website to achieve
Review your existing site
Provide a written proposal outlining all upfront costs to build and maintain your website
Offer a back end maintenance program that keeps all your site's tools up to date
Digital marketing program (SEO) designed to make your business thrive online
Monthly report explaining in layman's terms what is happening with your site.
No time like the present to give the Northern Beaches web design experts a call on 1300 968 960